I've noted that the Solar Physics team at the Marshall Space Flight Centre / NASA have updated their predictions for Solar Cycle 24, here: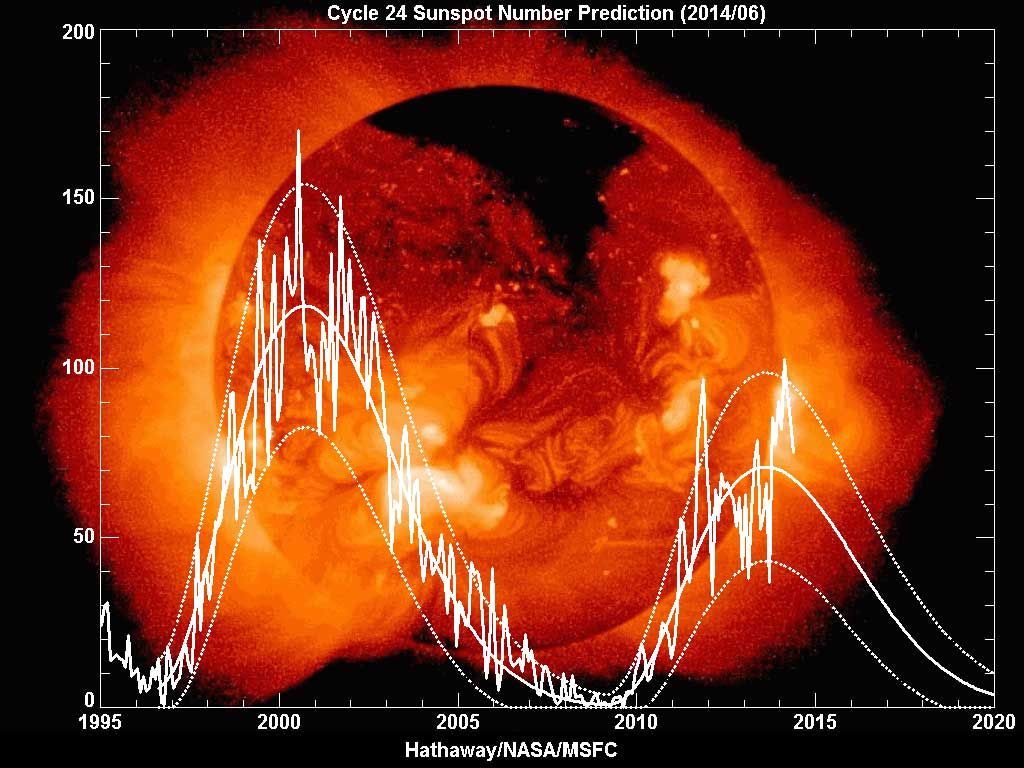 Interesting that the second "peak" of the solar cycle maximum was higher than the first peak, but we are still seeing the smallest solar maximum since 1906. It looks likely now that solar minimum will be around the year 2022.
The question is, are we in for an extended period of low activity? Professor Louise Harra, at her lecture to the Flamsteed in April suggested that the current cycle does not appear very unusual. There have been several periods of low solar activity in the past. However, in the modern era, the cycle is unusual, but only because we have seen comparatively high levels of activity over the course of the last century.
Full report from NASA is here.